Does this look like your idea of a good time right now?
Although you love being a mom, the children being home more than usual, can leave you wanting to schedule nap time for yourself. Here's where GSD comes in! 
Easily log your kiddos in and let them dance their energy out, while learning all sorts about music! You can join in on the fun or have fun all on your own. Either way, everyone wins!
Let The Fun Begin!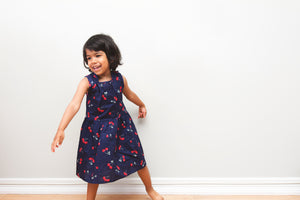 It's About Having a Blast While Learning
With social distancing being necessary and fewer activities made available, young ones need to continue developing their young minds, while being entertained. Not to mention, giving parents a well needed and deserved break!
Programs are simple to participate in and designed to keep children engaged from start to finish, while learning something new about Music Theory! Classes focus on keeping young ones physically active, team work, building up self esteem/confidence, creativity and developing social skills,  despite the pandemic. In addition, all will have a chance to work together in smaller groups on music projects ! 
Non Stop Action Music and Movement
Learn about music In A fun & creative Way! Even very young ones can get down and shake their sillies out. It is an easy and fun way to exercise the body and  mind.
The music chosen are songs that are familiar, diverse and exciting! Young ones will learn about different styles of music from different countries. Even if a song is unknown, they will love dancing and singing to it.
The goal is to keep the energy up and get the energy out. This way you can keep your energy up and not pass out (you can pass out during your break time though).
Whether you connect on a laptop or big screen tv, prepare to see some serious dancing to take place!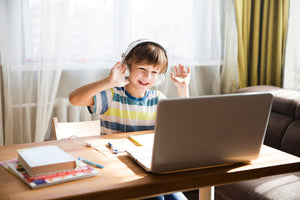 Stay Social While Social Distancing
One of homeschooling's biggest challenges has been keeping young ones socially engaged, and allowing them to meet others.
Classes include breaking up in smaller groups, to work together on fun music projects. This will create opportunities fo young ones to meet friends from around the world, who are homeschooled just like them.
"Nikiya is a fantastic teacher! She has an amazing singing voice, and she is outstanding on piano. She is so kind, always on time for lessons, and always has a smile when she walks in. She is the best teacher I have ever had :-)"



Shelby S.
"Nikiya is a very talented, hard working, honest, and inspiring teacher!! She can adapt to your individual needs, and help you reach your full potential, and to set new goals. She can not only sing and play piano, but also write both lyrics and music. With Nikiya you get so much more than just a piano teacher. She is a true professional that knows how to teach and make it fun! "



Marie F.
"Nikiya is a unique talent and a true professional. One of the many special things about Nikiya is that she has such a genuine spirit. When I felt most vulnerable, she accepted my artistic offering and thanked me for sharing it with her. In that one moment I felt absolutely wonderful. 

I noticed significant changes in myself after each visit.... not just with my voice... my self-esteem as well. Each time I was learning something new I was scared to really try and reveal myself to her. But she gave me confidence through her sincere commendations and a sweet disposition.

Christine M